A Mesmerizing Journey Through the Circus Spectacle: "Dear San Francisco: A High Flying Love Story" by 7 Fingers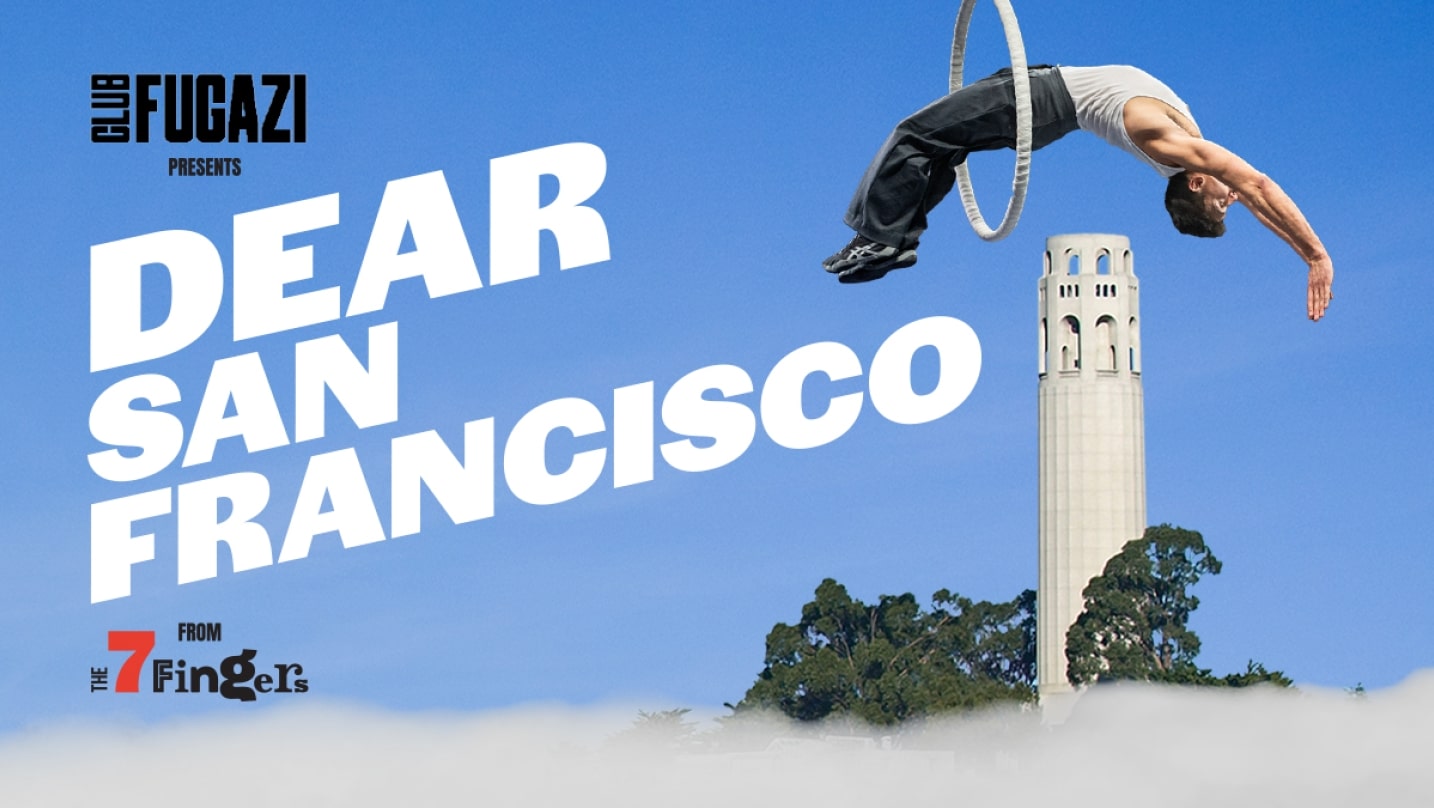 Welcome, circus enthusiasts and fans of breathtaking live performances! Today, we're diving into the exciting world of The 7 Fingers, a world-class circus production company based in Montreal, and their latest awe-inspiring creation, "Dear San Francisco: A High Flying Love Story." Join us as we delve into a live discussion between me and the talented Shana Carroll, co-founder of Seven Fingers and a director with Cirque du Soleil.
Setting the Stage
Shana Carroll, a mastermind behind captivating circus shows, takes center stage in this virtual encounter with Fei Wu. As they reminisce about a recent visit to Montreal's mesmerizing circus hub and its astounding new renovations, the spotlight turns to "Dear San Francisco," the love letter they are crafting to pay tribute to the city.
Juggling Multiple Projects
Amidst all the excitement, Shana shares her whirlwind schedule, juggling preparations for the upcoming San Francisco show with other ongoing projects, including "Pet Passengers" and "Gypsy." The creative team at Seven Fingers faced an unusual but exhilarating challenge when multiple shows were greenlit simultaneously after a period of pandemic-induced stasis.
A Poignant Love Letter
As an immigrant arriving in the United States at the age of 17, Shana found a sense of belonging in the dynamic city of San Francisco. She describes how "Dear San Francisco" aims to honor the city's rich history and its significant role in shaping culture and counterculture movements like the iconic flower power era.
Embracing International Talent
The global essence of the show is brought to life by an international cast that includes performers from Montreal, the United States, China, Australia, and beyond. Shana discusses the challenges and joys of working with a culturally diverse team, highlighting the power of the universal language of circus arts in fostering creativity and camaraderie.
Overcoming Pandemic Challenges
The pandemic tested the resilience of the entertainment industry, and Shana expresses gratitude to the government of Quebec for their support during these trying times. The return of live performances is a healing experience for both performers and audiences, as they savor the long-awaited celebration of creativity and artistry.
An Imaginative Journey
Shana's decades-long experience in circus arts allows her imagination to operate fluently in the language of the circus. "Dear San Francisco" is not a linear timeline but a four-dimensional fold of time, creating a poetic and unique storytelling experience. With incredible feats and dazzling visuals, the show promises to be a sensory delight for all who witness it.
Conclusion
As the conversation between Fei Wu and Shana Carroll draws to a close, we're left with a sense of anticipation for the forthcoming spectacle, "Dear San Francisco: A High Flying Love Story." The captivating tale of a city that embraced diversity, welcomed the less fortunate and sparked countercultural movements is sure to leave audiences in awe.
So mark your calendars, and get ready to be transported to a world of wonder and enchantment as The 7 Fingers takes flight with "Dear San Francisco." Whether you're a circus aficionado or a first-time spectator, this show promises to be a magical experience that you won't want to miss! Let's come together and celebrate the resiliency of the performing arts, as the world of circus embraces the sky once again!
You might also like…